Learn More
Help Families Begin Healing
365 Days of Grief & Healing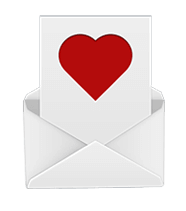 We won't share your email
Testimonials
Many families reach out after the conclusion of the services to let us know how much our support and guidance meant to them in their time of need, and we're honored to receive such heartfelt praise. We feel that these messages speak for themselves and we'd like to share them with you.
If you feel we've gone above and beyond in supporting you through this difficult time, or would simply like to reach out and say thanks, contact us to share your thoughts. It means the world to us to hear from you and know that we've made a difference.
Dear Borek Jennings Staff, One year ago today, my dear mother Rose Hula Shafer passed away. We love her and miss her. Words cannot truly express our deep gratitude for each of you and for all that you did for my mother and for our family. We are forever grateful to you for all that each of you did in preparation for and for all that you did at my mother's memorial, funeral, and burial services, and for preparing the monument. We are so very grateful for your care, kindness, patience, guidance, and support. Thank you. You are always in our prayers. May God bless you all. Cindy Blumenau & Family
Rose Hula Shafer
October 24, 2019
I've been to many funerals, a pall-bearer in a couple. I have never been involved such a blessing like the celebration of my friend Jim's life. I do not live in the area, but I am tempted to make arrangement to be have my funeral here. I would rest assured (pun intended) that the job had been done right.
Ed Bonderenka
October 05, 2019
I want to thank all who where involved with making my Dad's funeral very pleasant and comforting for my Mom (Ruth). Great Job!
Mark Miller
September 30, 2019
I was very impressed with the way you conducted the closing of the funeral I was at. I am 75 yrs old, and have attended my share of funerals and I felt this was one of the most beautiful I have ever attended. I can honestly say, I have never seen a funeral director inter-act as you did. Normally, at the end of a service, the routine rhetoric is "On behalf of the family we thank you for attending and you're invited to a luncheon at......" I thought it was very touching the way you pointed out that...... . We all could have been somewhere else, but we chose to be there . That the family will need our support even more so in the days ahead . Not to shy away from speaking of the deceased, and mentioning their name, because the family wants to remember and speak of them . And closing with the releasing of the dove was very special and mentioning it was the spirit of the deceased on her way to heaven. As I mentioned in our conversation, I assumed you had no personal connection with the family, and yet, from the way you spoke, it sounded like you indeed knew them very personally. Ironically, when I mentioned you ought to have a training program for other directors, you laughed and said you actually do have such a program available. Even though you can train someone on the fundamentals, don't under-estimate, that the presentation YOU give, may not be able to be learned....rather, it is truly a "gift" that comes from within. Maybe part of your training of your staff or peers should be to have them attend a funeral and observe you in action. Just to emphasize how impressed I was with your presentation, this is the one and only time I have ever contacted a funeral director to share my feelings about the service, because I felt you needed to hear what an impact you made probably not only on me but on everyone in attendance. So, thank you for your dedication and commitment to giving so personally to others at their most vulnerable time.
Sonia Culver
July 23, 2019
Dear Todd; On behalf of my entire family and especially me- for my husband, John, I want to thank you for your outstanding direction, assistance, caring and love for John's Celebration of His Life Memorial. It was beautiful, spiritual and Blessed. You are truly a Christ-filled man and we are full of gratitude for you. We so appreciate the caring and kind assistance of Michelle, Anna, and Carl and the staff at the wake and everyone. May God Bless you. Sincerely and with Love, Molly George and Family
Molly George
July 23, 2019
During this incredibly difficult time there were so many things running through my head. I am truly grateful to the people at Borek Jennings for keeping me grounded and there professional expertise which was truly amazing through out the whole process. Thank you all David F LeBlanc & family
David F LeBlanc & Family
May 08, 2019
On the behalf of my sister and family that just lost her husband and father, brother and friend. The help she got from Devon and Todd and entire staff, were more than I had ever seen at most of the funeral I have been through. From the help she got at the start to the finish you held her up and help her through, all of you were a God sent. I also wanted to say the children's class to help my 4 year old grandson along with a few other little one to understand on their level was impressive. Thank you for that too. God Bless you all Sue Smith on behalf of the Laprell family.
Sue Smith
February 23, 2019
While it is difficult to put into words what ones heart feels after the loss of a loved one, I can start by thanking you, Todd Borek, for not only your expertise in guiding my family and I through making just the right arrangements for our loved one, but also for your sincere compassion and heartfelt care during this entire process. Todd is like being with your dearest friend. You and your entire staff truly are the best. You go above and beyond in your willingness to help ease the discomfort of losing a loved one. The informational packet given us for what to expect after has also been so very helpful. I can't express enough how very thoughtful everything you do has been for not just me but for my family as well. We immediately knew we made the right decision in coming to Borek Jennings, Hamburg Chapel. The minute we approached the doors of your funeral home, we were greeted with a smile, kind words and guidance by one of your staff members. We heard from so many how ours was the most tender, loveliest funeral ever attended. It all just flowed so beautifully. Leaving our loved one in your hands has given us all the confidence that my husband, wonderful father, grandfather and friend to all he met is without a doubt resting in peace. Thank you so very much.
Susan Fischer
February 08, 2019
Our father passed away unexpectedly in December after a short illness and as a family we were grief stricken and at a loss as to what we needed to do for planning. The entire Borek Jennings staff were courteous, empathetic, compassionate and supportive. We are very appreciative of the support we received during the difficult time. Todd spent time with our family and walked us through step by step of the grieving process, what to expect and what things we needed to have in order for the service. They were with us every step of the way and following the service continued to be very helpful. The staff that worked with us the day of the service, spent the time to ensure everyone was taken care of. My sister and I, as well as other family members, have small children whom needed extra attention and the staff were gracious to help with those needs. The STAR program assisted the children in understand the grief process and allowed them to feel involved in the service. The staff and Todd helped us remember that we also needed to take care of ourselves. With all of the support, I was able to provide the eulogy for our father when I didn't think there was any possible way I could manage. As a family, there are not enough words to express the gratitude for Borek Jennings Funeral Home and staff. Thank you for everything.
Jamie Lock on behalf of Lawrence Floreske's family
January 09, 2019
I want to express express our gratitude to Todd Borek and all the staff at the Hamburg chapel for the services provided upon the passing of our mother and grandmother Amelia. Thank you for making our last moments with our loved one a gratifying and memorable occasion. The genuine concern and compassion you shared with all of us was evident throughout the entire process. You have left us with wonderful memories that will last a lifetime.
Richard Blasich on behalf of the family of Amelia Blasich
May 23, 2018
Borek Jennings Funeral home helped our family with the services and burial of both our mother and father. In a traumatic situation like the death of a parent, you need guidance in ways you can not even think of. Not only did they take care of the items i knew we needed, they also guided us through the situations that are not at the forefront. The entire staff from beginning to end were very attentive and compassionate. Thank you for making a very surreal and emotional time very comforting. The family of Marie Young
The family of Marie Young
February 04, 2018
"I'm at a loss for words to try and fully express our gratitude to you and your staff, but I am going to try. Thank you for all you did for us. I know your probably thinking "that's our job", but I wanted to tell you that it was much more than that. During this whole process, it always felt that we were meeting with an old friend. I have been to other funeral homes and most of the people never even came close to showing the genuine concern and compassion you shared with all of us. I had family members approach me afterwards and remark how welcoming and understanding your whole staff was (especially Jeff, I had numerous people comment on how wonderful you are, even though we are a "handful" and sometimes probably shared too much :)). I can't begin to imagine how hard your job can be, but i thank you for never making it seem like we were anywhere but with family. Joe Sr. was incredibly touched by all your kindness and will always entrust his family in your hands. Thank you from the bottom of our hearts and for all you do."
Heather Charette on behalf of the entire McClatchey Family
July 29, 2016
Borek Jennings Funeral Homes: Lamb Chapel (Jeffrey Lynn Eineder Jr.) smoothly and efficiently coordinated the long-distance funeral logistics required (mother died in Georgia on Monday w/burial on Thursday). Thanks, the family of Marge Vincunas Feb. 11, 2016
Bonnie LaVoie
February 16, 2016
"I just want to thank you for everything that you have done over the course of this last for myself and our family. you and your team really helped us grieve and process in a way that makes my heart feel just that much better. I honestly cannot thank you enough for everything. I didn't think I'd be strong enough to speak about my mom, but I'm so glad i did. Thank you for holding us up."
Catherine Pociask
January 20, 2016
As the weeks and months pass, we are more and more grateful that we chose you to handle the arrangements for Hayden. We couldn't be more pleased with how everything went and we constantly hear from people who attended the service about how beautiful it was. Thanks for your part in that. We will never forget your care of our family.
Smith Family
January 08, 2016
"We want to thank you and your staff for the outstanding job you did in making us feel at peace in a difficult time. Now that you are part of our family we give you and your staff a big hug."
The Family of Sarah Barr
January 01, 2016
Well, where do I begin. I want to thank you Todd, and all of your staff for the wonderful Memorial service for my sister Fran Morris. I did not expect anything less than what we got, and it was heart felt. Just like the service for my mom in 2005, the service for my brother at your place in Brooklyn in September....thank you. Our entire family and all of our friends that came, were very impressed with the Memorial. They all wanted to thank ME for everything being so beautiful, but really, I just handed it all over to you and boom, it was done. Give that "crew" of yours a big hug for me, will you? I really appreciated everything you all did to make Fran's farewell just so special.
Barb Hutchinson
November 09, 2015
I've known Todd Borek for many years and I know that God called him to this vocation of supporting those who grieve; he has a special gift. My mother died very recently and we went to Todd because I knew he'd be the best. And I was right. Not only were the finest pragmatic details taken care of completely by Borek Jennings' amazing staff, but Todd was a true God-send in our time of need. We were very blessed that they were there for us.
Jon Sussman
November 08, 2015
On 10/15/15 I attended Todd Borek's presentation at St Mary Magdalen-Brighton sponsored by the parish Befriender Ministry. It was titled "Taste the Wine of Healing." Todd explained the universal experience the first 3-10 days after the loss of a loved one-- the "Acute Loss Phase"--& why it is essential to complete that phase before healing can begin. The visual presentation was very professional & it was obvious Todd had covered this material many times. The comparisons to the universal American experience of September 11 (2001) made it easy to comprehend the stages of the Acute Loss Phase & prove they really are universal. What appealed to me the most about the presentation was how Todd's explanations of the Acute Loss Phase proved we are made for community & how essential it is to "be present" to those experiencing the loss of a loved one & to allow others to "be present" to us when experiencing the loss of a loved one. It was also interesting to realize the Acute Loss Phase happens not only in the loss of a loved one, but in any serious loss: loss of a job; loss of health; divorce, moving, etc. I thank & commend Karl Jennings & Todd Borek for studying the healing process after the loss of a loved one & for presenting a new model of care for healing to funeral directors across the US. When people face death with truth it restores the dignity of life.
Cheryl Nael
October 23, 2015
It is difficult indeed to put our thoughts into words at this time, but the kind and gentle ways our family felt as we were guided through the process of what seemed to be the most challenging time any of us had ever experienced. When we were leaving, I remember us thinking as we were driving away comforted in knowing, "finally mom is in the hands of people who will take good care of her." for that we thank everyone at Borek - Jennings, we could never put into words what that ment to us. A special thank you to Ryan and Devon for holding our Mother and her memories in the highest regard, allowing us to honor her in such a special way... Just like her. We will always feel blessed that we had your support and guidance at such a difficult time. With heartfelt thanks!! The family of Donna Reid
The Reid Family
June 04, 2015
I just want to let you know how grateful I am for the support and direction you gave our entire family in dealing with dads funeral. You were so good at explaining everything and even to my brothers children. And thought of all our needs. We are so blessed that mom and us kids had all of you to guide us. Thank you Teresa Hayes
Teresa Hayes
February 07, 2015
Couple married for 60 years dies 60 hours apart Abby Welsh, Daily Press & Argus 5:08 p.m. EST January 8, 2015 http://www.livingstondaily.com/story/news/local/community/howell/2015/01/07/couple-married-years-dies-hours-apart/21410617/
Matt and Marge Harper Story from the Livingston Daily
January 09, 2015
Todd, I wanted to say thank you for doing such a wonderful job with my sister, Dawn's funeral. It honored Dawn in a beautiful way....just like her. It is such a tough and sad loss and you and your staff were very helpful, kind, and patient with our family. Thank you, Patti LaButte-Waidelich
Patti LaButte-Waidelich
December 13, 2014